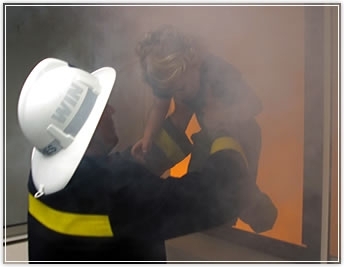 Invis-scape is an effective solution to alternative evacuation point in the event of fire. The single action opening Fire Escape Security Screens or exit security screens provide security without the risk of entrapment.
Fire Escape Security Screens
Our Fire Escape security screens open quickly by pressing the spring activated lock. This can be activated by adults and children. The evacuation handle is identified by glow in the dark signage. Options of screen design include outward opening, inward opening and sliding using 316 SS Fire Screen mesh offering the home owner with outstanding security low maintenance.
Fire Attenuation is every bodies business.
Resources:
House Fire Protection