A Fire Attenuation screen is an "engineered solution" to meet the Building Code of Australia by way of the (BCA)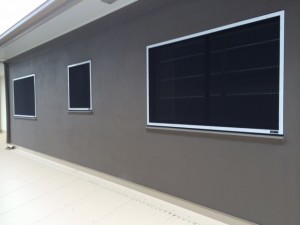 Deemed to satisfy Provisions.
Non-compliance issue and Fire Safety Requirements:
Unprotected openings exist less than 3m from a property boundary.
Any opening within 6m of another building on the same allotment.
Requirements of Fire Attenuation Screens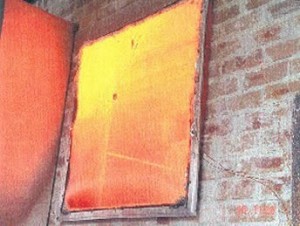 To satisfy the deemed to satisfy provision as outlined in the BCA a Fire Safety Report (FSR) from a Fire Engineer will be required. The purpose of the report is to describe the means by which the alternative solution meets the applicable performance requirement to the satisfaction of the regulatory authority, the Builder Certifier and the Queensland Fire and Rescue Service (QFRS)
The FSR report will outline the methodology of the installation of your Fire Attenuation Screens.
Both Crimsafe mesh and Invisiguard mesh offer appropriate attenuation to one hour
Provision
The provision of a metallic mesh screen will prevent airborne brands/embers from freely passing through an opening window, The mesh has also been tested to serve as to intercept a proportion of radiant heat; reflecting, absorbing and scattering it. The effect of which is to mitigate the risk of fire spread.
FireScreen Certification
Certification will require full compliance to the Fire Safety Report. Firescreen offer full technical support and close consultation to ensure all requirements are meet.
Fire rated blocks , made from glass also provide a pleasant looking solution.
Resources:
Au National Construction Code